I was sent to Shenzhen for a short business trip and decided to extend the trip by a few days to roam around the city. Shenzhen was a small fishing village less than 40 years ago with only 30,000 people living there. Today, it's one of China's preeminent megacities with 14 million people calling it home. It's not only considered to be the future of China, I'd argue Shenzhen represents the future of the world.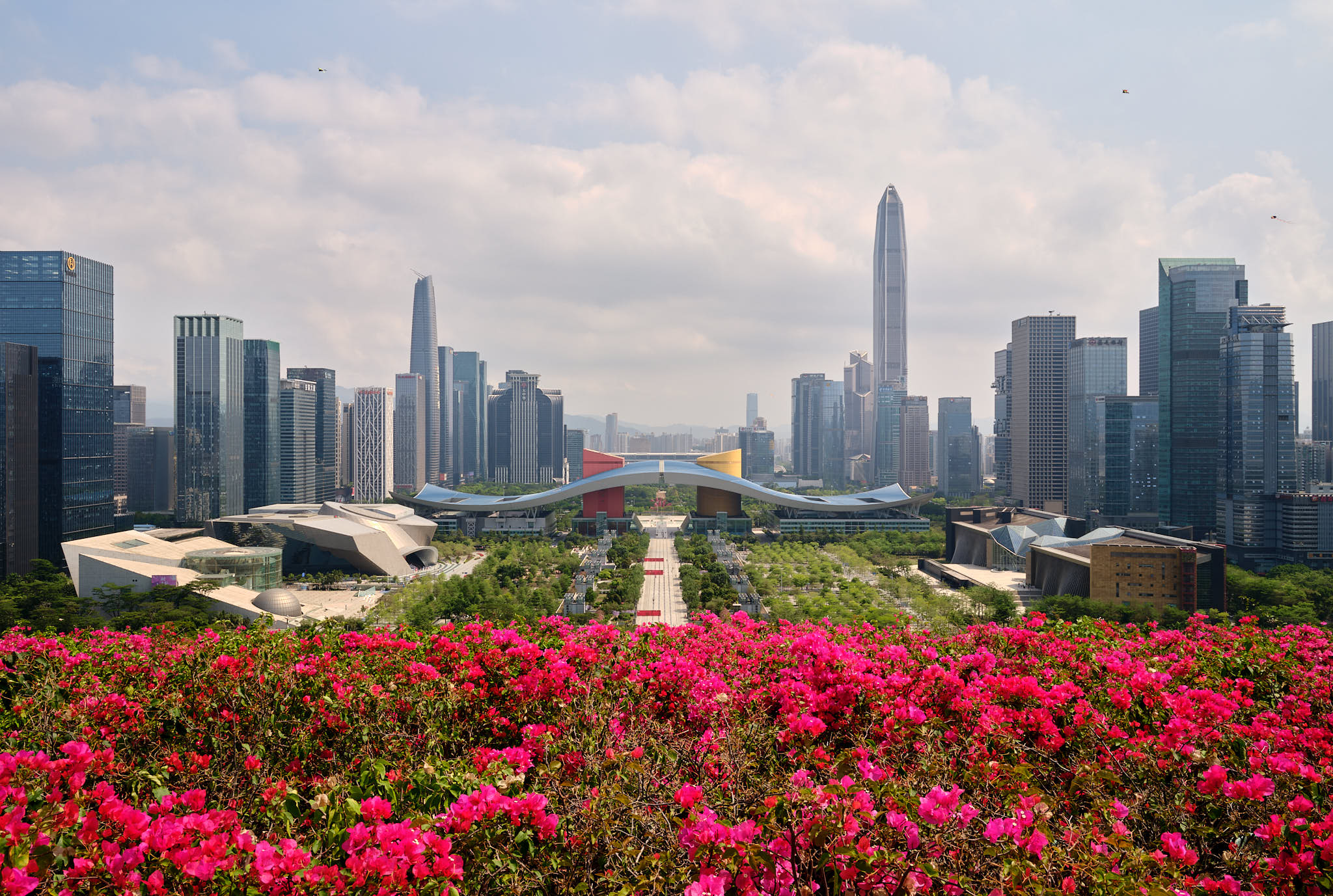 Shenzhen is filled with high technology companies that cover every aspect of the supply chain, both in hardware and software. This is not only the old-school manufacturing, but also the new age of software to drive consumption. Every aspect of life in Shenzhen is digital, including some public washrooms having digital real-time boards showing the layout of the washroom and which stalls are empty or occupied.
With the exception of Dubai, I can't think of any other city that has seen this kind of transformation in such a short period of time, and it's not even close to being finished. The area I stayed in is called Futian District, it's one of four main business districts (Futian, Luohu, Bao'an and Nanshan) with Nanshan being one of the most recent and filled with the highest of high tech companies.
For an architecture fan like myself, there's lots to see in Shenzhen, but unfortunately, I didn't have enough time to get to all the areas. I heard that Nanshan especially has some spectacular building designs. However, even Futian, one of the oldest CBDs in Shenzhen has plenty of eye candy on offer. Futian includes the stunning Ping'An Centre, the tallest building in Shenzhen, and Coco Park, the fun and very popular outdoor shopping and eating plaza.
Whenever I'm travelling, I love to walk as much as possible. On one of the days, I went on a long journey to walk from my hotel (Four Seasons Futian) over the shopping malls of "Central Park", through Citizen Square, through Shenzhen Civic Center and up the Lianhuashan, where the late Chairman Deng Xiaoping's statue stands tall, overlooking the city he created.
It was a long walk, especially in the first heat wave day of 2021, but it was well worth it for the incredible views from the top of Lianhuashan. It was also wonderful to experience the dichotomy of this massive city, with people working hard to build China's future in the glossy towers, shoulder to shoulder with families out enjoying the lush greenery, blue skies and clean air, flying kites and out for walks.
Just like it's southern neighbour, Hong Kong, Shenzhen boasts a wide variety of excellent international food. The standards of the restaurants are high and there's lot of English spoken. I'd even argue that Shenzhen has some of the best western food I've experienced in China thus far. I really enjoyed the environment, service, and food at a restaurant called Obsidian on the 6th floor of Ping'An Centre. The view is pretty spectacular from their outdoor patio.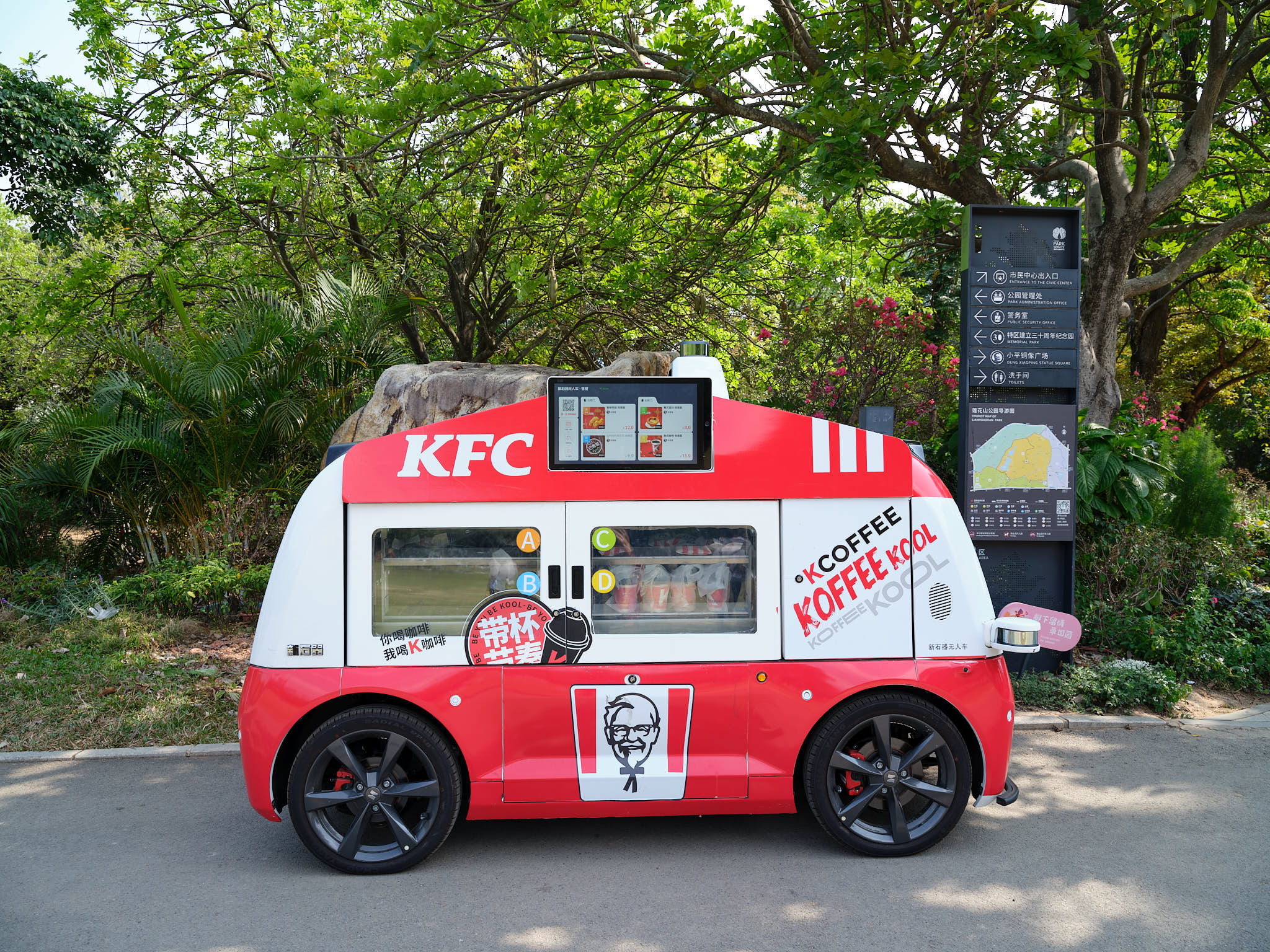 I should mention patios because Shenzhen really knows to use the hot weather to their advantage. Almost every area has some outdoors seating for their restaurants, which gives Shenzhen a bit of a tropical or SE Asia vibe. Nothing can beat having a cold beer outdoors on a hot day, with a well placed fan keeping your body cool.
All in all, Shenzhen did to me what she does to everyone that visits her. She wowed me with her sophistication and for where she's taking the world in the future. There's a magnetic pull to this city that reminds me of New York. It's the place to go if you have an idea, it's the place to be if you have dreams to fulfil, and it's the place to call home if you want to be a part of shaping the future.