For the fourth and final instalment on the Lijiang series, we head to Baisha Ancient Town. Baisha is a 25 minutes drive from Dayan and has the same spectacular scenery along the way as when you go to the Yulong Snow Mountain. It makes the 25 minutes go by very quickly indeed! I arranged for the driver and car from the hotel and agreed on a set ¥200; this fee included ride out, waiting time, and a ride back.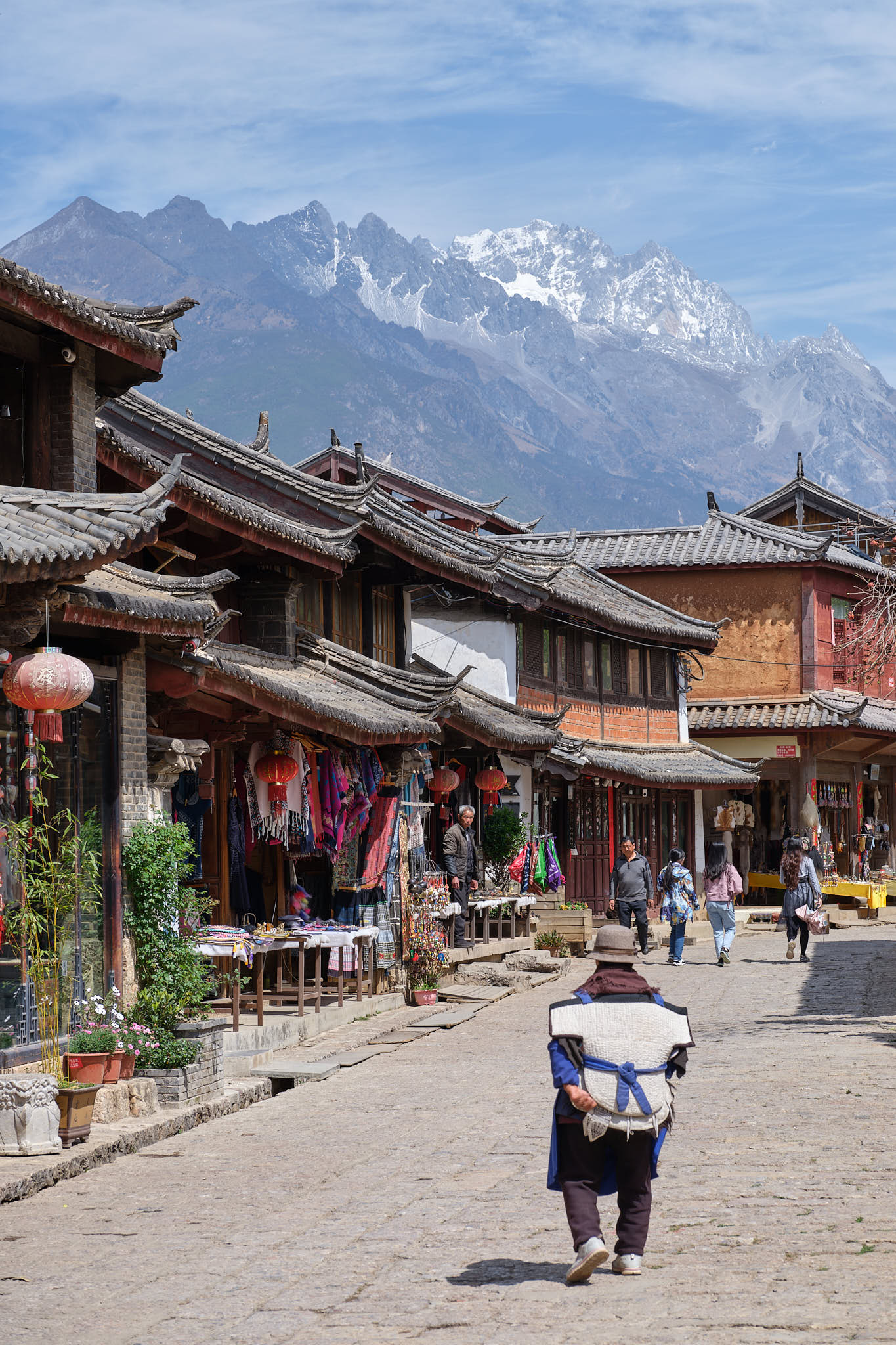 For other posts in this series, please visit the links below:
Upon arriving at Baisha, I was surprised (in hindsight, I should not have been) by the lack of gates, entry huts, or anything that would resemble anything that looked like a tourist hot spot. I was further surprised to find more foreigners inside Baisha than in the much, much larger Dayan Ancient Town. It seems that foreigners prefer a more authentic experience! That's just what they and I got, a wonderful authentic ancient town experience, with a twist.
Some of the shops have already started to cater to their future clientele, but in a more sophisticated way. There are some beautiful modern third wave coffee shops in the town (Soft Cotton Coffee was one I enjoyed), and a few museums too. I talked to some foreign tourists staying at bed & breakfast guest houses in the area and they said they're stunningly beautiful with ancient exteriors and super modern and minimalist interiors.
This part of Yunnan Province has many Naxi ethnic minorities. The Naxi people represent a sizeable ethnic minority in today's China. The forefathers of the Naxi were a nomadic clan of Qiang people from the northern part of China. While Dayan used to have many Naxi people going about their daily lives, the cost of real estate and rentals has skyrocketed, so you see mostly Han Chinese or wealthy Naxi business people in Dayan. Baisha however is a different story; here you can see the Naxi going about their daily lives, seemingly undisturbed by the tourism developing around them.
I only spent half a day in this small town (it's made up of two main roads filled with shops, restaurants, drinking venues and coffee shops), but I wish I had spent much more time there. There's a cool vibe to the place, and it's far less busy than Dayan, while still providing for all the things you want when on vacation (coffee, beer, stunning scenery, and museums too).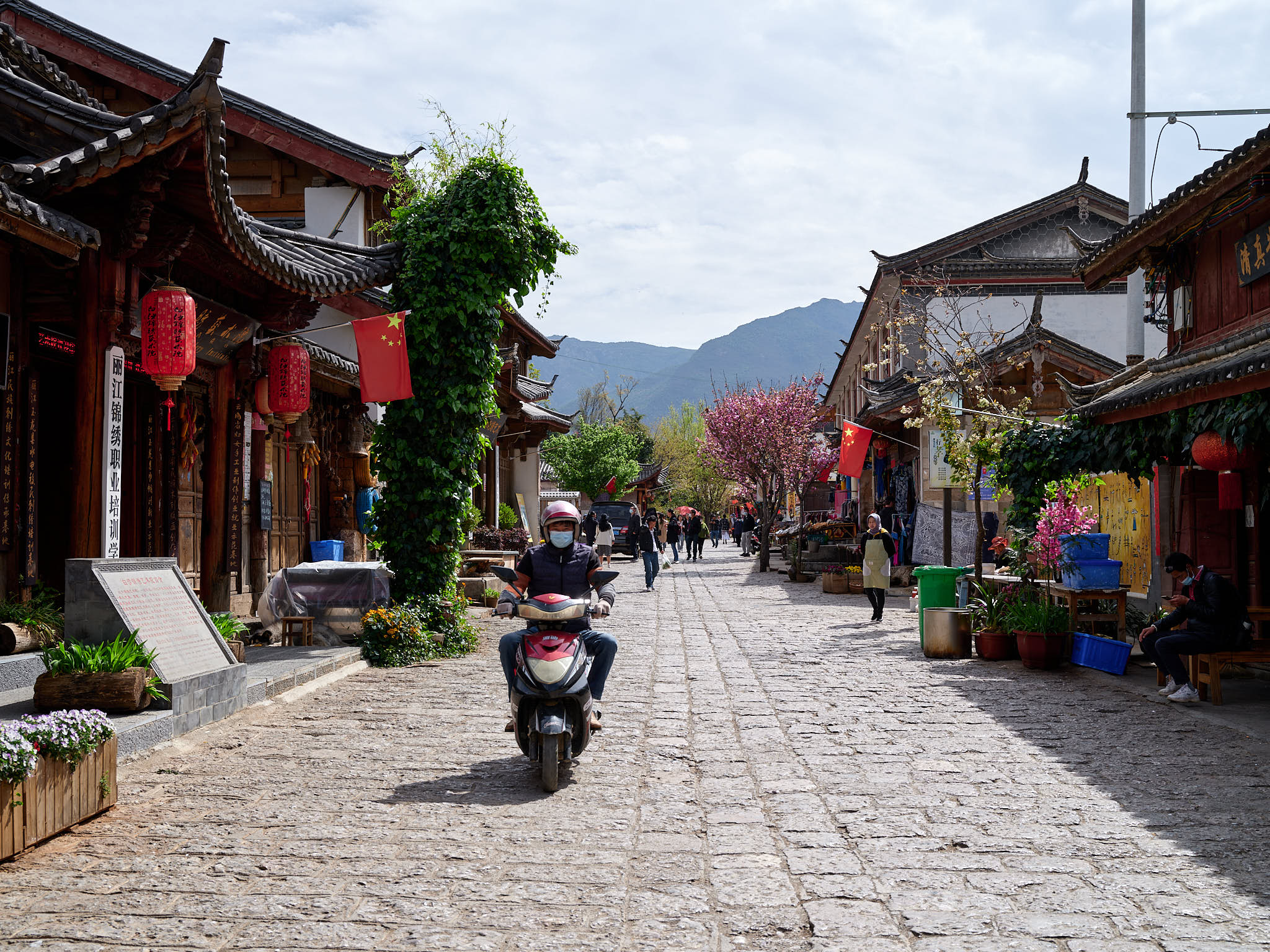 I love how accessible the town is, with no barriers to entry, no fees, and no registration required. The authenticity of the experience can't be beat. Based on how quickly things change in China, I wonder how long it will stay this way, so I'd highly recommend adding Baisha to your next Lijiang itinerary. This concludes this series on Lijiang. If you'd like to read about others in the series, please click the related links below.