For most people living in China, their only holidays are the official government holidays. As a result, there are holidays in almost every month. If you're fortunate enough to work for a foreign company or a local company that operates internationally, you will often get additional flexible annual leave days. The month of May means that Labour Day is here, a time to celebrate the workers' contributions to building the country.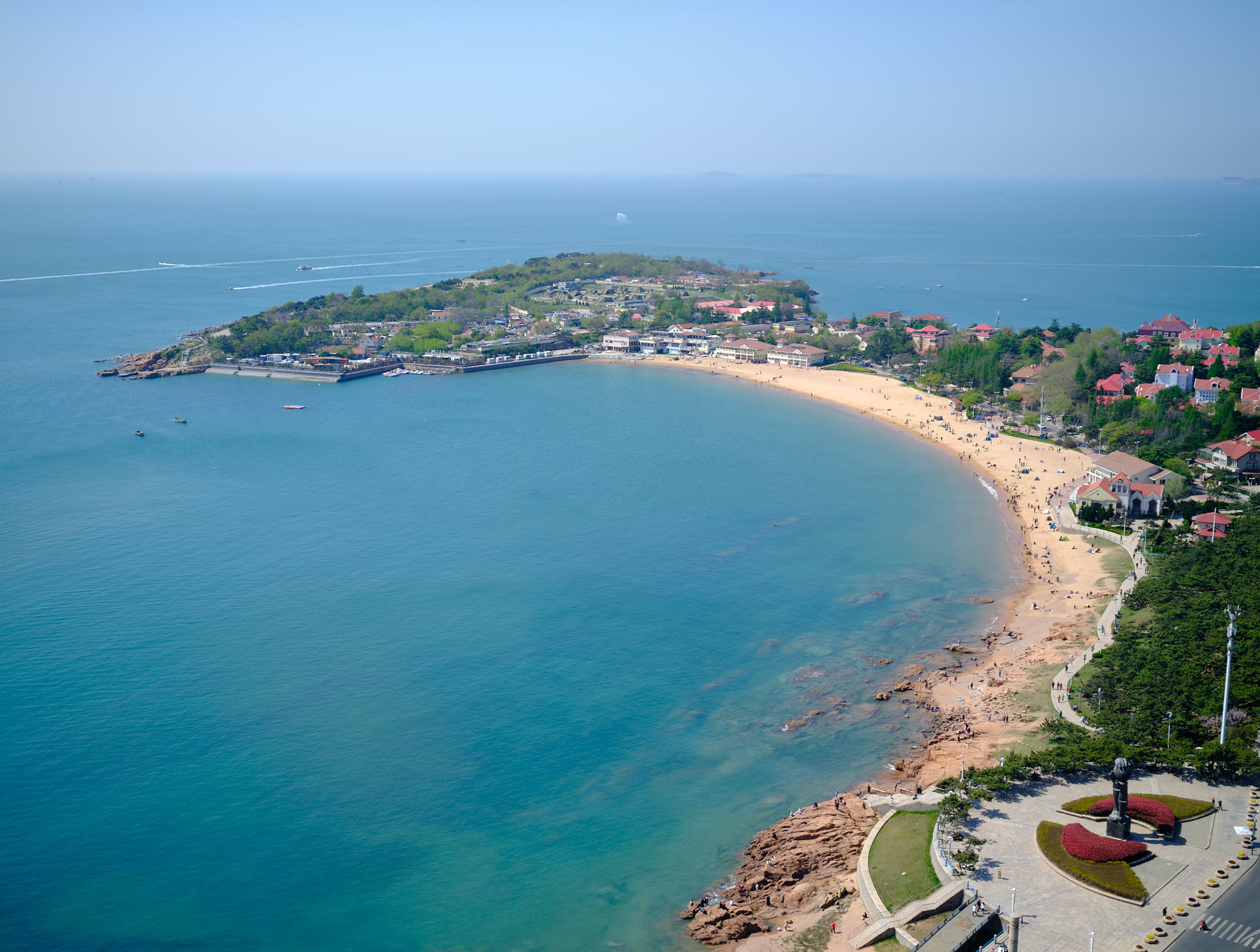 Labour Day, or May Day as it's called around the world, is always May 1st, and this year, Youth Day fell on May 4th. To make it easier for labourers to visit their families in far away places, the government often gives additional days off around Labour Day, but then makes up for those days by making people work the preceding Saturday and following Sunday. For 2021, we got May 1st to 5th off, but had to work two weekend days to make up for the extra time off.
As with any national holiday in China, you need to carefully select your destination, or you'll soon discover why people use the phrase "people mountain, people sea", which means millions of people flooding the main tourist sites like sacred mountains or popular seaside destinations. For this year, I decided to visit Qingdao, on the east coast of China, in Shandong Province.
While it may seem that a seaside city would be a poor choice, I actually hedged my bets because the weather is still on the cool side in this part of China, hardly ideal for being near the sea. The reality is that the vacation could have gone either way, cold, wet weather, or beautiful blue skies and enough warmth to make the trip worthwhile. As you'll soon find out, we had a bit of both.
I got quite a bit of good feedback from people on the recent Lijiang series that they preferred the posts to be split so that more images can be shared and that it was easier to follow the storylines. I'll therefore split trip into two posts.
Qingdao is a port city and is perhaps best known for its beer, Tsingdao Beer, made famous by the German's during the concession era from 1898 to 1914. The German concession era is also another reason why people love to travel to Qingdao because it provides for very unique German architecture in a very Chinese city. After the Germans left, the Japanese also had a period of time where they were present in the city and added to the architectural dynamic.
Qingdao has around 11 million people so while not a small city, it's also not one of China's Tier-1 cities, which typically have 20 million or more people. Qingdao is a very important city in China's One Belt One Road initiative as it provides a sea link to the north-eastern part of China. I would be remiss if I didn't mention that Qingdao is also famous for its excellent universities, which provides for a very dynamic and youthful population, who get to enjoy the city's beautiful sandy beaches, beer, and incredible selection of seafood.
We stayed at the Haitian Hotel, a local luxury brand that recently opened a new location at a redeveloped seafront location right in the middle of everything that a tourist would want to see. The hotel was very new so the facilities were not fully finished, but overall it was a good choice. The hardware certainly is top grade, and the software will eventually reach luxury standards once the staff get up to speed. If you decide to stay at this hotel, please note that the suite has a very large pole in the room which blocks 2/3rds of the view. It's a poor design choice, but they need to keep the higher floor from falling down, so it's a worthwhile tradeoff.
In Part 2, we will go a bit deeper into the Badaguan area and explore the wonderful and well-preserved architecture.