The pink city
We jumped in the car and headed west from Agra to Jaipur, a route that took around 5 hours. Jaipur is known as the "Pink City" although it looks more terra cotta to me! Jaipur is the largest city and the capital of the Rajasthan state. Jaipur is a popular tourist destination famous for its palaces and the Amer Fort.
We arrived late in the afternoon and stayed at a beautiful hotel called the Alsisar Haveli. This hotel turned out to be our sanctuary in a wild and chaotic city. The hotel is located literally right in the heart of the city, but somehow manages to be a peaceful and quiet place to relax and enjoy the warm beautiful weather.
The interiors of the hotel are all unique in each quarter. We had a pretty funky and beautiful lounging area attached to our living quarter. The hotel also has the cutest and most photogenic dog named Stella!
After settling into the hotel, we decided to head out for a walk around the city at night. The city itself felt a bit rough and tumble at first, but turned out to be very safe. The streets are full of energy, people, vivid colours, and so much going on, in every and all directions.
In fact, people for the most part were very friendly and very sincere. When we were walking around with cameras, locals would come up to us and ask us to take their photos. One person mentioned that the act of having their photo taken helps to release bad spirits; I don't know if that is true, but it really helps to have willing models for photography!
We were now getting hungry and wanted to find something good recommended online. We walked for some time but could not find the restaurant we really wanted so we looked for an outdoor restaurant that had a view of this giant festival party going on. It turned out to be the Monkey King's birthday celebration and we found the perfect view from across the street.
The restaurant we chose wasn't built for tourists and had no English menus. This already sounded like a great idea! One of the staff spoke English and came over to help us order. We asked him to make whatever he felt locals would eat. He let us know that this is a vegetarian restaurant and that the food will be served on a thali. This sounded perfect.
The food came and we devoured it in no time. It turned out to be one of the best meals we had in India and it was completely unplanned and random.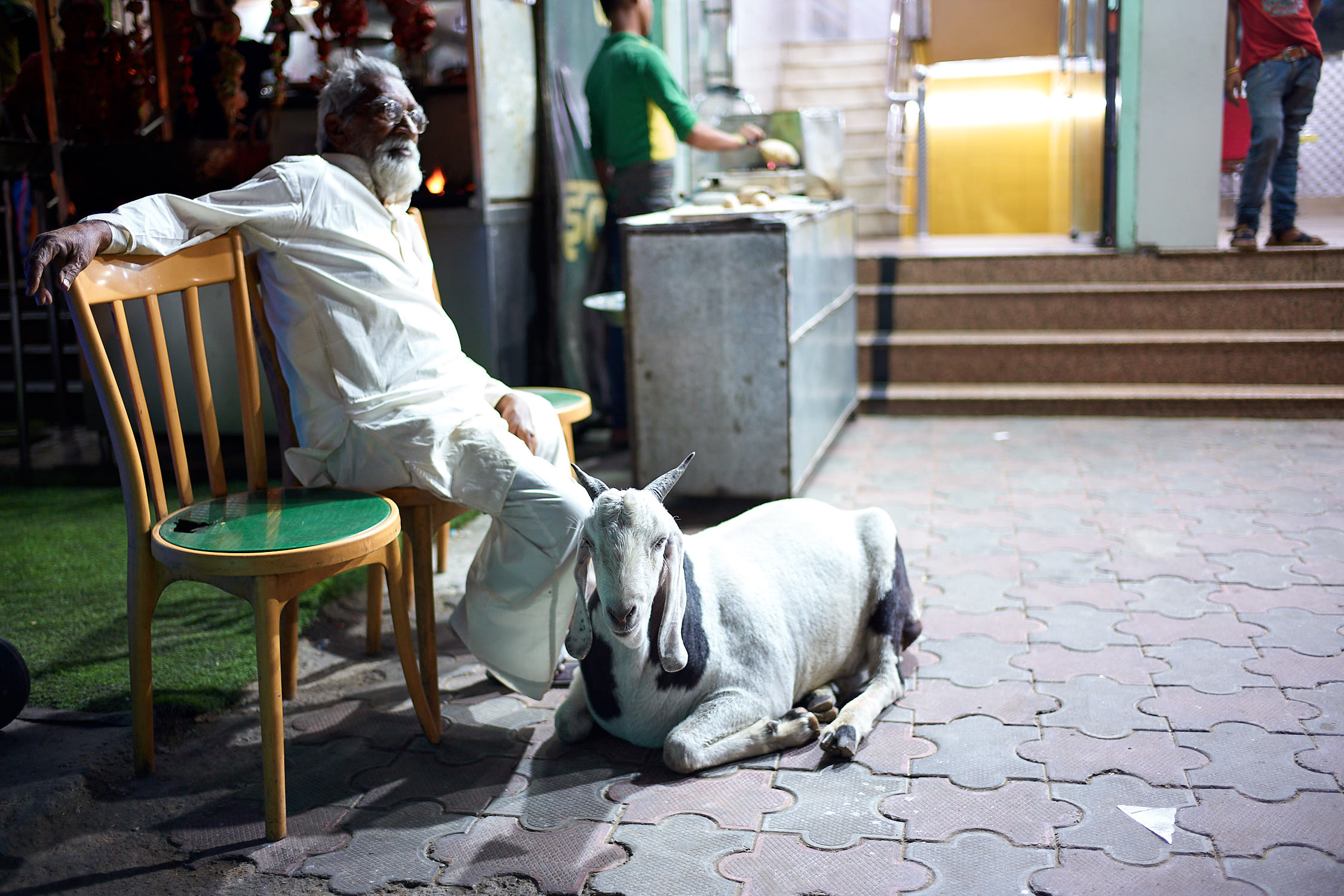 The next morning we walked around very early in the morning. Because it wasn't a work day, there were some really interesting people walking around. We even got to meet an actual working camel.
In the afternoon, we headed over to the Amer Fort. It's a beautiful structure with lots of places to walk around and get different vantage points of Jaipur. It also appears to have a thriving population of super cute monkeys.
Before heading to Udaipur, we managed to sneak in a short walk around the city again and visited the Hawa Mahal, a building designed with hundreds of discrete windows so that Royal women could see everyday life from the building.
We left Jaipur with mixed emotions. The street life at night was incredible, but also exhausting. With so many people around, there was rarely a moment to relax. We were therefore really looking forward to our stay in a palace at our next stop of Udaipur!