The first six months of the year in China are full of wonderful short holidays. Earlier this year, I shared images from Lijiang during the Tomb Sweeping Festival, and in May, I took you to Qingdao during the Labour Day holiday. Now, I'm going to take you on a short trip to Tianjin for the Dragon Boat Festival. For anyone living near water, you'll already know what Dragon Boats are, and as you can imagine, they are a huge deal here in China. 
Rather than sit on a plane for a few hours, I decided to head southeast to Tianjin via high-speed rail. This extremely short 35 minutes ride transports you into another world, a world filled with beautiful European architecture. Just like Qingdao, Tianjin was once at the mercy of foreign powers. This time, concessions were given to Britain, France, Japan, Germany, Russia, Austria-Hungary, Italy and Belgium. This culminated in the full occupation of Tianjin by the Japanese during the Sino-Japanese war from 1937-1945. The city was recaptured by the Chinese Communists in 1949 and has stayed under the party's rule ever since. 
Despite being so close to Beijing, all of these foreign influences have shaped the character of Tianjin in a way that is very distinct from its huge, powerful and important neighbour. It's this distinction that makes Tianjin a compelling weekend getaway for many Beijing city slickers. This is not to say that Tianjin is a quaint town; indeed, the population of this bustling city would put most western cities to shame, at 12.9 Million people as of the last census in 2016.
Tianjin is famous for its unique architecture, seafood, and proximity to Beijing. While this was a short trip, I hope you enjoy a peek into the daily life of this cool city. Furthermore, I hope you enjoy staying at the Ritz Carlton Tianjin as much as I did; it is by far, my favourite Ritz Carlton in China and is considered by the company to be its Mainland China flagship. The building resides in a perfect location on the banks of the Haihe River. While the building is not a restoration, the design is in keeping with the British concession history; the original building, as per the hotel, was destroyed in an earthquake and was torn down for safety reasons in the 1970's.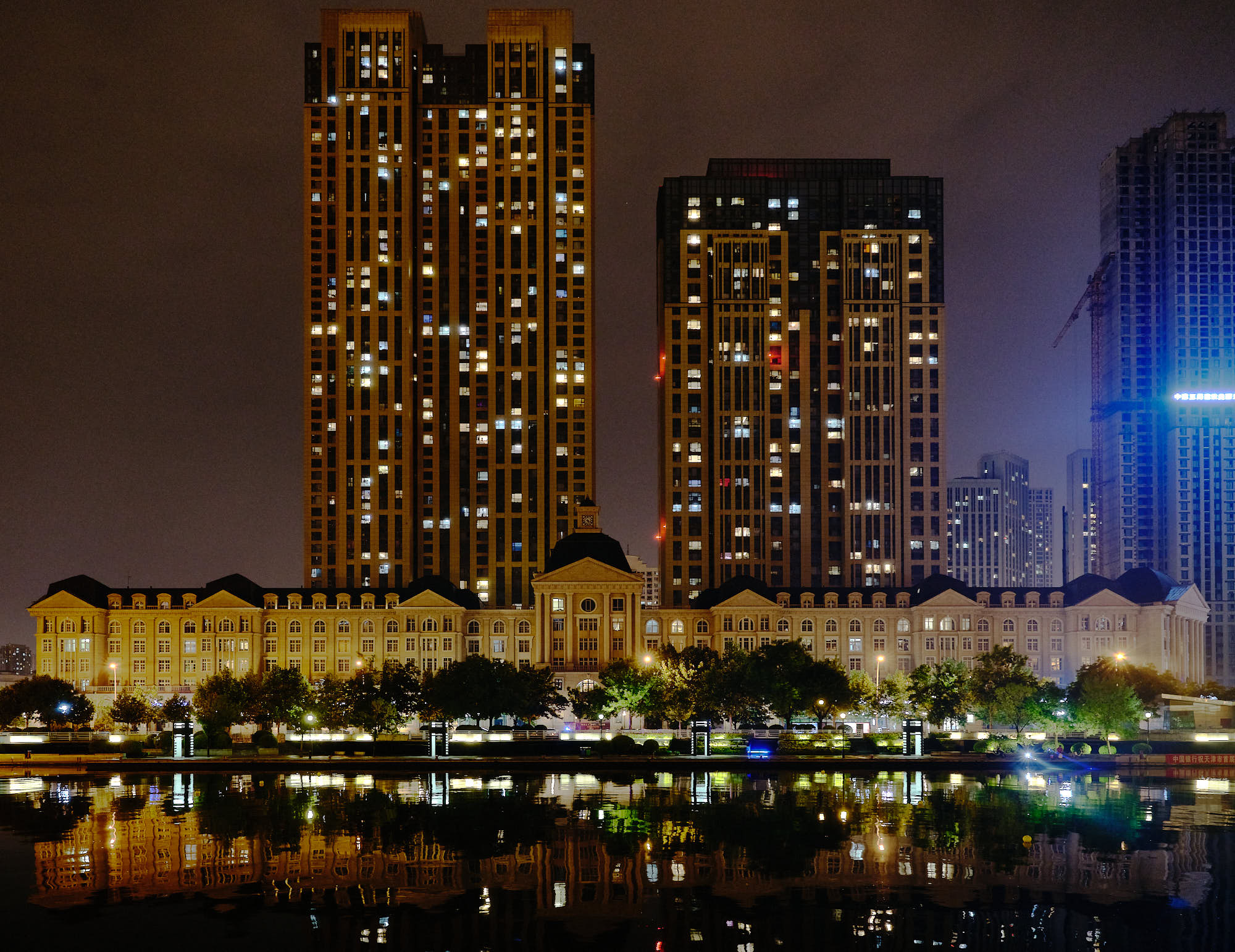 Please enjoy the images from this short trip and let me know what you think in the comments section below. Please also consider subscribing so that you're notified of new content.
Never miss a post again, please subscribe to our no-spam mailing list