Continuing the series on Beijing neighbourhoods started with the Hutongs at Beilu Guxiang and the first foray into the vast Qianmen area, today I'd like to take you back to the Qianmen area with a focus on regular day to day life. Visiting traditional Hutong areas is one of my favourite ways to spend a Sunday in Beijing.
The images were taken in April in case you're wondering why people are wearing warm clothes in the summer. Rest assured, it's a balmy 40C almost everyday now, with some pretty good rains too, which will go a long way to helping the city's dry reservoirs. 
It's always fun to show the glittery, new and shiny side of Beijing, but I also think it's important to not lose sight of the immense history that this 3,000 year old city has to offer. The hutong areas, which are now being restored rather than torn down, provide excellent insight into how life was like up to 700 years ago.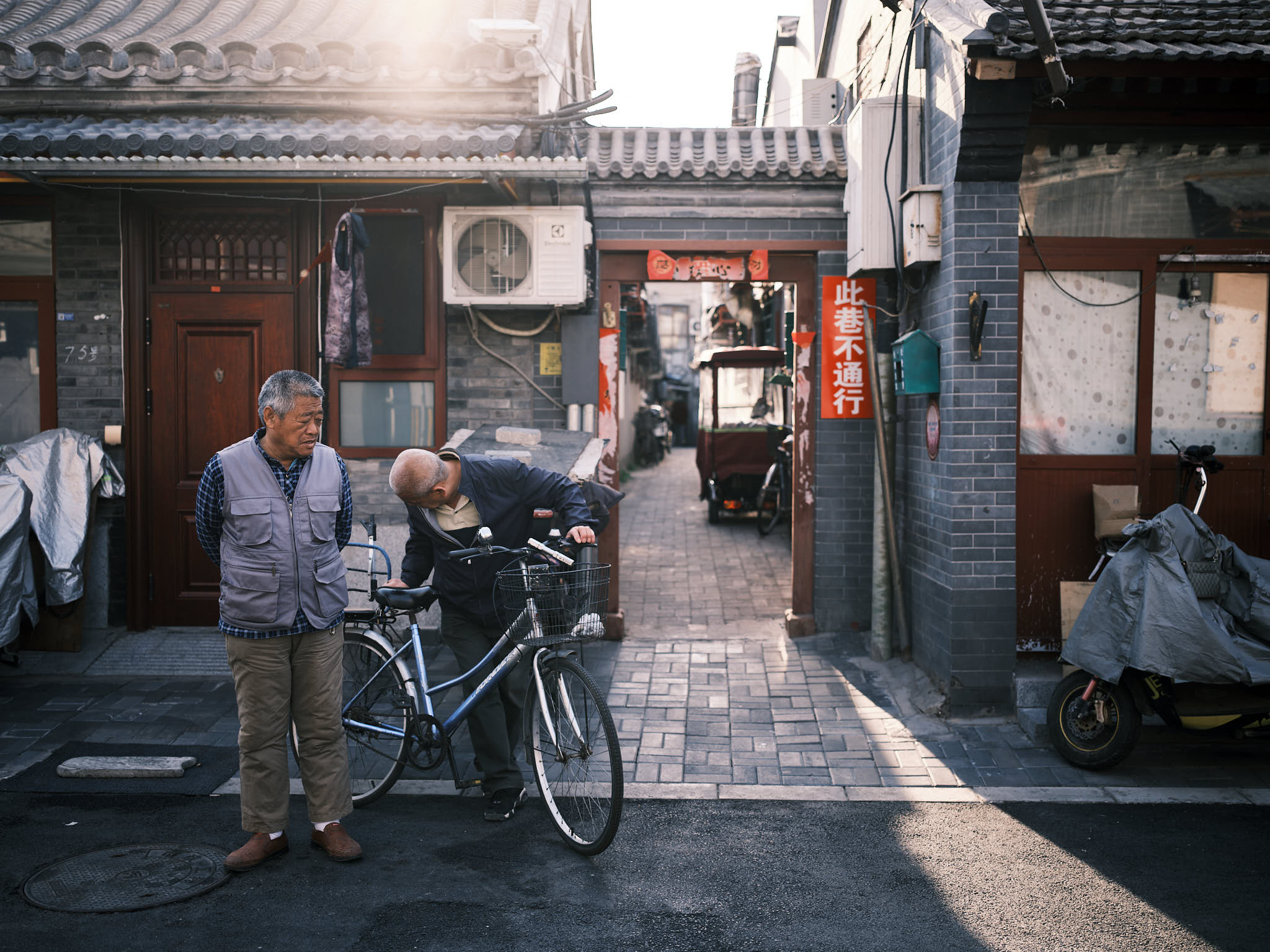 I want to make a special mention about the share bike industry in China. While they got a lot of negative attention for extensive bankruptcies in the past few years, the companies that have survived appear to be thriving. The streets are full of people riding Alipay, Didi, and Tencent bikes. The convenience of riding these bikes is incredible and I hope that all western cities adopt this type of model.
To take a bike, you scan the QR code on the back, which unlocks the bike and attaches your phone to the bike. When you arrive at your destination, park in a designated bike spot (there are spots at every intersection in Beijing), and slide the lock over. The bike will notify the app and you'll get charged 1.27 RMB or about $0.20 for the ride. It's an excellent way to get around town, and when you're able to visit Beijing again, I'd highly recommend trying it out.
Please enjoy the images from this stroll through the Qianmen Hutongs and let me know what you think in the comments section below. Please also consider subscribing so that you're notified of new content. 
Never miss a post again, please subscribe to our no-spam mailing list