This will be a two post series from Vietnam. We booked five nights in Saigon at the The Myst Dong Khoi from December 20th to 25th and Phu Quoc at the MGallery La Veranda for some beach time from December 25th to 29th.
Saigon or Ho Chi Minh City (both names are commonly used in 2019) is the commercial and financial capital of Vietnam; it is also the most populous city in Vietnam with a population of 9 million (14 million in the metropolitan area). Saigon is undergoing a massive transformation with construction everywhere with new buildings, restaurants and bars popping up as far as the eye can see. The population is also rapidly expanding with people from the rural parts coming to the city to find work and share in the rapid economic expansion the country is experiencing.
It can be a bit confusing what name to use when talking to people, but we found that both names are accepted by the locals and visitors alike. Saigon was the name prior to the war and Ho Chi Minh City was the name given after the war, however Vietnam has moved on rapidly from the war and using either name is not a political statement. We found the younger generation especially prefer Saigon, with one young friend describing it as sounding "more elegant".
We had been to Saigon before so the images do not tell a full story of this city bursting with energy. Consider it a small taste and hopefully an enticing one to encourage you to include Saigon as one stop in your future Southeast Asia travel plans. In the past, it was common to hear people saying that Saigon was best used as an airport stop and the city could be ignored, but I would challenge that notion now. The city has arrived, big time.
Best (street) food in the world
Of all the places we've travelled around the world, I think Vietnam and Thailand tie for best street food. In Vietnam, it's not just the carts along the streets, but also the small restaurants where half the restaurant is indoors and the other half outdoors. They make for great places to people-watch while getting an excellent and high value meal. If you're a Banh Mi fan, you should definitely visit Bánh Mì Hồng Hoa for the best baguette sandwiches in Saigon.
We found the overall restaurant scene has improved dramatically from the last time we were here, with many new world-class offerings having recently opened. We especially enjoyed our Christmas Eve dinner at Laang Restaurant, with its beautiful garden and top-notch food and service. We also found a number of excellent cocktail bars for pre and post dinner drinks; our favourite by far was Firkin Bar with its sleek and elegant interior and endless supply of excellent cocktails and whiskeys. Another great cocktail bar, albeit small was the Alley Cocktail Bar.
Excursion to rural life
We're not much for set tours, but our hotel was adamant that the Vietnam Bike Tours are excellent and consistently get rave reviews from the hotel's patrons. Since we had five days in Saigon, we decided to go for it and booked the Cai Rang one-day bike tour from VNBikeTour.com. The tour, which had only the two of us, started at 5:00am with a hotel pick-up in a clean, well air-conditioned new SUV. A comfortable three hour ride to the Cai Rang floating market went by quickly with gorgeous sunrise views over rural Vietnam.
After having Vietnamese coffee and a noodle breakfast at the Cai Rang Floating Market, we arrived at the dock and walked around the nearby fresh market. We didn't see a single tourist in the market which made for a fantastic and authentic experience. We bought some fruits and enjoyed chatting with the super friendly vendors.
After the fresh market, we drove to another rural area where we got to see how the locals make coconut candies, a popcorn like snack, and an incredibly delicious coconut cracker/wafer snack (I forget the name, if you know it, please write a note below).
After the snacks factory tour, we jumped on bicycles to tour around the countryside to see how the farmers grow exotic fruits like Jackfruit and Durian. The bicycle tour was perhaps one of the highlights of the Saigon trip; it was so relaxing and enjoyable to be out in the fresh air, with all the beautiful scenery unfolding around us.
We concluded the day with a short cooking class followed by an enormous lunch, and then a short canal ride back to where we had parked our car. The tour company drove us back to our hotel and we arrived at the hotel at 5:15pm, which equates to 12 hours from start to finish. It was an excellent day and we'd highly recommend you consider taking the same tour.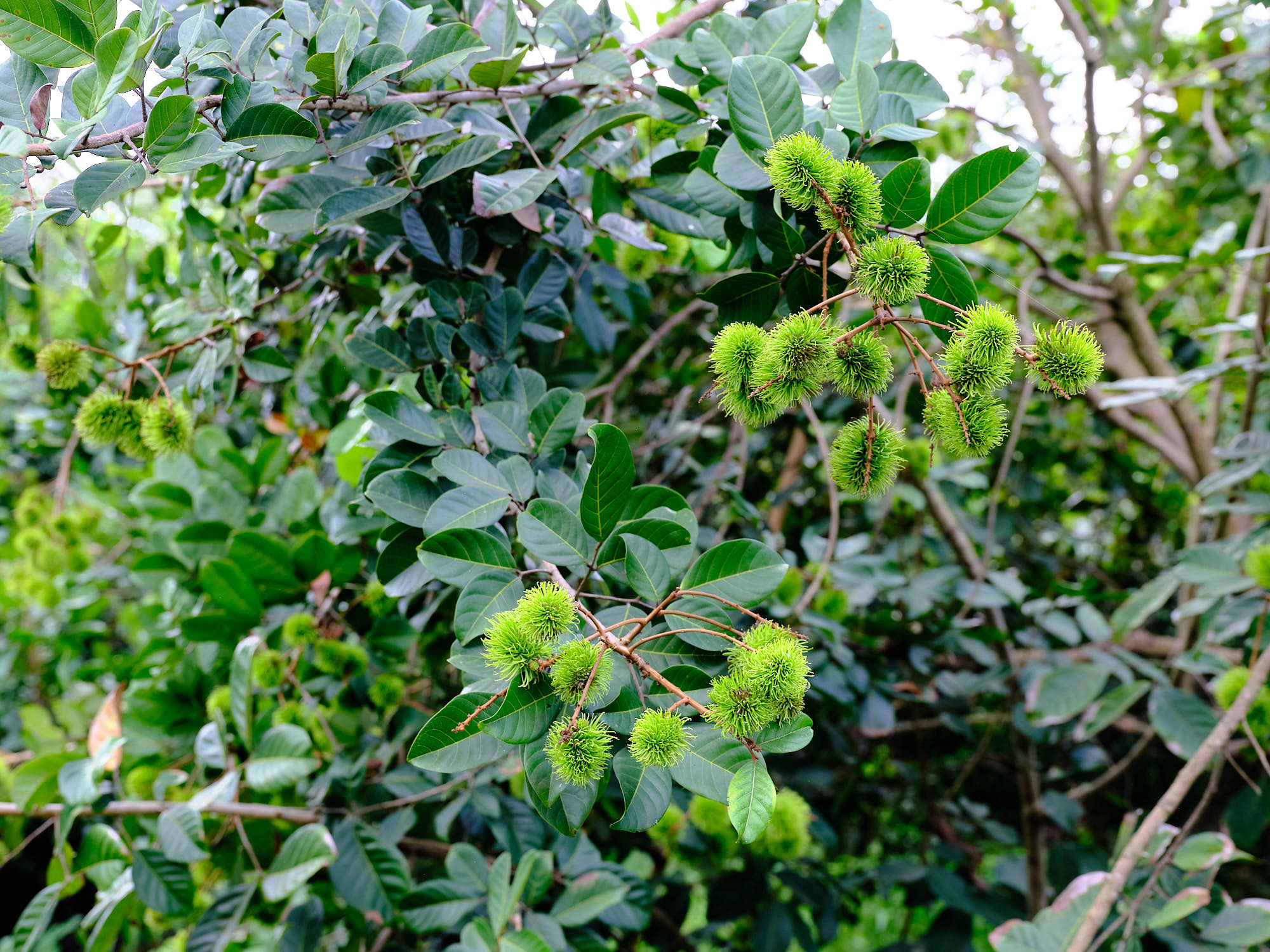 Awesome spa experience
After our excursion, we returned to our hotel and started looking for a spa around the neighbourhood for relaxation. The Reverie Saigon was just across the street so we booked a Reverie Fusion massage. The venue, the facilities, the massage, and the service were all exceptional and we'd highly recommend a visit as a perfect way to wind down your Saigon trip. It was the perfect way to spend our last evening in Saigon.
Conclusion
Saigon is often referred to as a stopover to go somewhere more remote in Vietnam, but on this trip, we came to the conclusion that Saigon has really arrived on the global scene and can hold its own against any world city. The choices for excellent food, drinks, relaxation and new experiences are unlimited. We spent five nights in Saigon and could have easily stayed longer; we don't often feel that way in most cities we visit, so that says a lot about this fantastic city.
In addition to the restaurants and bars mentioned above, we also enjoyed visiting the following:
Saigon Coffee and Roastery
Infinity Coffee
Bếp Nhà Lục Tỉnh
Secret Garden
I hope that you've enjoyed this post; if you'd like to be kept informed of new posts, please consider subscribing to an email notification (you can enter your email address at the top-right of this page, and we promise that you will never get any spam from this website). Next up on our Vietnam trip will be Phu Quoc.