The MacLehose Trail is a 100-kilometre hiking trail that crosses the New Territories in Hong Kong. In previous posts, we hiked across Stage 4 and 5 and also covered part of Stage 1 and 2 when we visited Sharp Peak and the Geopark. The more that I explore this massive trail network, the more I'm falling in love with it.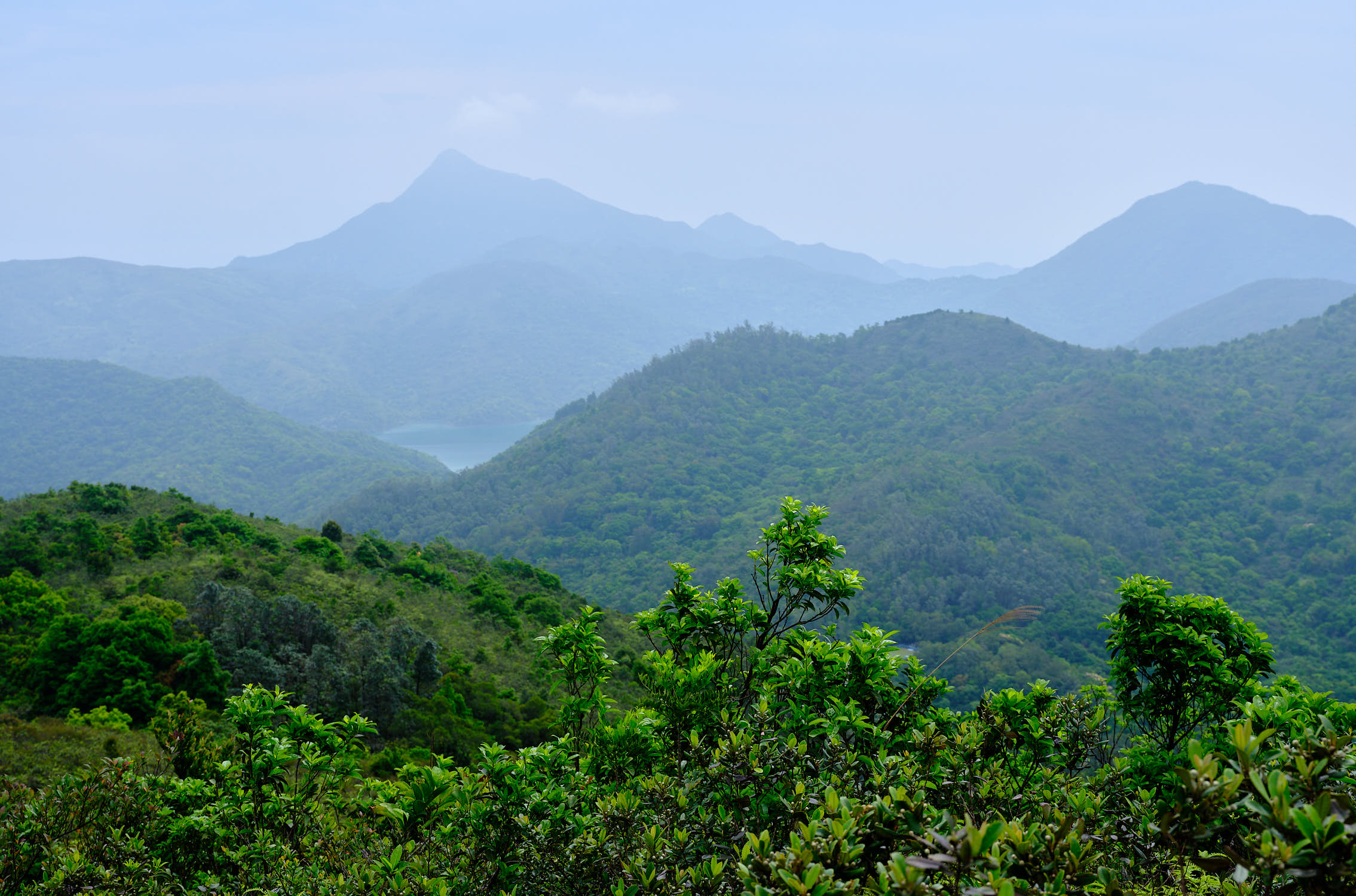 Stage 3 starts from Pak Tam Au and ends in Kei Ling Ha. It's 10.2km with a rated difficulty level of "Moderate", so it should be easier than the challenging Stage 4/5 combination or the very, very difficult hike up to the top of Sharp Peak that we did a few weeks before. The estimated time to complete this trail is ~4 hours with the highest point being 399m but with an ascent of 602m and a descent of 658m. This stage is known for being hilly so you can expect some beautiful scenery.
We once again used the excellent page at christl.hk for directions, and also found this site helpful in determining what to expect. The hike starts out with a long ascent that goes on for what seems like hours, but is actually just under an hour, including a few breaks to take pictures of Arya. The actual elevation you reach isn't that high, but the constant hills really tax the legs and especially the knees.
The effort is however worth it as the views are stunning at the top of the hills. We lucked out this time with pretty good weather; there was some light sprinkling of rain at times, but that only added to the ambience by saturating the beautiful green, blue and magenta scenery that was unfolding before us.
One of the coolest features of this hike is the little tofu dessert place in Cheung Sheung Village after descending from Wa Mei Shan. There's also a really beautiful tree with funky roots. There was a large group of hikers taking pictures with it so I wasn't able to get one, but you should definitely look for that tree, with the drooping curved trunk.
While the COVID-19 related restrictions in Hong Kong have had a devastating impact on people and businesses, the crisis has provided the inspiration to get out and explore the outer reaches of this amazing city. I had no idea Hong Kong had this massive hiking trail with all of this breathtaking scenery along 100km of mountains, sea and forests.
We're very fortunate in Hong Kong to be able to get outdoors during the crisis while much of the world is in lockdown. As things are starting to reopen here, the city is already getting back to its previous self with all its wonderful chaos and elbow bumping glory. I do however hope that this series of posts will inspire you to explore the countryside and especially the MacLehose Trail.
In the next post, we'll continue with our exploration of the countryside of Hong Kong and will revisit a previous location near Sharp Peak, but this time we'll go camping! Yes, camping in Hong Kong!