This review will look at the beautifully designed and all-metal build Sigma 50MM F2 lens for the Sony E-Mount. This will be the first of two reviews, with this covering the 50MM and the second review covering the 35MM.
I've nicknamed this line of lenses the "Sigmacrons" because of their F2 aperture, all-metal construction, knurled aperture and focus rings, and the classic design that give it that Leica lens look and feel. When you place these Sigmacrons next to a Leica lens, it's hard not to believe that's exactly where Sigma got its inspiration from.
Disclaimer: Both lenses were purchased at full retail price from JD.com in Mainland China. Neither Sigma, nor JD has provided any incentive to write this review. Neither have been provided a preview of the review. As an Amazon Associate, this website may earn a commission if you purchase via the provided links.
Build Quality
This is where this lens really shines. It's absolutely brilliantly built. It feels like a lens that will last a lifetime. The all-metal construction, including the beautiful metal lens hood, is a joy to behold. It really does look and feel like a Leica or Voigtlander lens. The perfectly weighted aperture ring has the ideal amount of resistance and click when moving through the aperture range.
There's a density to the lens that feels like a lot has been packed into its small dimensions. Everything feels intentional and built to tight tolerances. Given that I also have the 35MM in hand, I can say that there's a consistency to the build quality and feel between the lenses, something that I can't often say about my Leica or Fujifilm lenses (both of those brands have terrible inconsistency with their aperture rings).
The only one negative that I can find is the way the metal lens hood attaches is not as precise as I would expect given how the rest of the lens feels. It goes on a bit vague and has a high friction feel as the hood is rotated into place. There's however a decent click as the hood reaches its final destination.
There's also something cool in that Sigma provides two lens caps with each lens. One is the typical plastic style lens cap that you pinch to put into place. As with all Sigma lenses, the pinch cap is of high quality and stays nicely in place without any play.
Sigma also provides a magnetic cap that leverages the metal build and reminds you of the lens' unique construction. The magnetic cap is easy to use when the lens hood is off, but when on, it's a bear to remove; there isn't enough space around the cap to get a finger under there with the hood in place.
The focus ring has a good amount of resistance to it. I much prefer the 50MM Sigmacron's focus ring over the overly sensitive one on the Sony 35MM and 50MM G-Master lenses. It's very easy to manually focus in both still image and video modes.
The 50MM Sigmacron is a beautifully designed and crafted lens. With the exception of the vague initial contact between the lens and lens hood, the overall build quality is excellent and gives the feeling that this lens is built to last. It harkens back to the olden days of lens design while having all of the modern conveniences.
Size & Weight
The 50MM Sigmacron is a tiny lens given its ability to cover the full frame sensor while maintaining a wide F2 aperture. It's only 70mm (diameter) x 70mm (length) and weighs 345g. Especially when the lens hood is removed or reversed, it looks somewhat out of place on the Sony A7R5. It would perhaps look more suitable on an APSC camera.
Thankfully, as was seen above in the image quality test results, its small size does not introduce many compromises. On the Sony A7R5, the lens is so light that it's easy to operate the camera with one hand, and it's even easier to carry the camera around all day on a shoulder strap. I barely notice the camera and lens combination in my Peak Design 6L Sling.
Sigma nailed it on the size and weight of this lens. It's usefully smaller than the Sony GM lens, while at the same time having some heft with the metal construction that gives it that premium quality feel. I've found it glued to my camera since I got the lens.
Contrast & Resolution
To quantify the image quality, we turn to our test charts taken with the 61MP Sony A7R5. Two comparisons of the centre and the corners are provided, at 100% and 200% magnification. It's easier to discern the differences at 200%, however keep in mind that it's not a common usage of the lens given that a 200% print would be 63" x 42" (assuming that a 100% print would be at 300 DPI and 200% at 150 DPI).
Starting with the centre, we can see that it's already very good at F2, becomes excellent at F2.8 and peaks at F4 to F8. It starts to become softer at F11 as diffraction comes into play, and by F16, it's noticeably softer.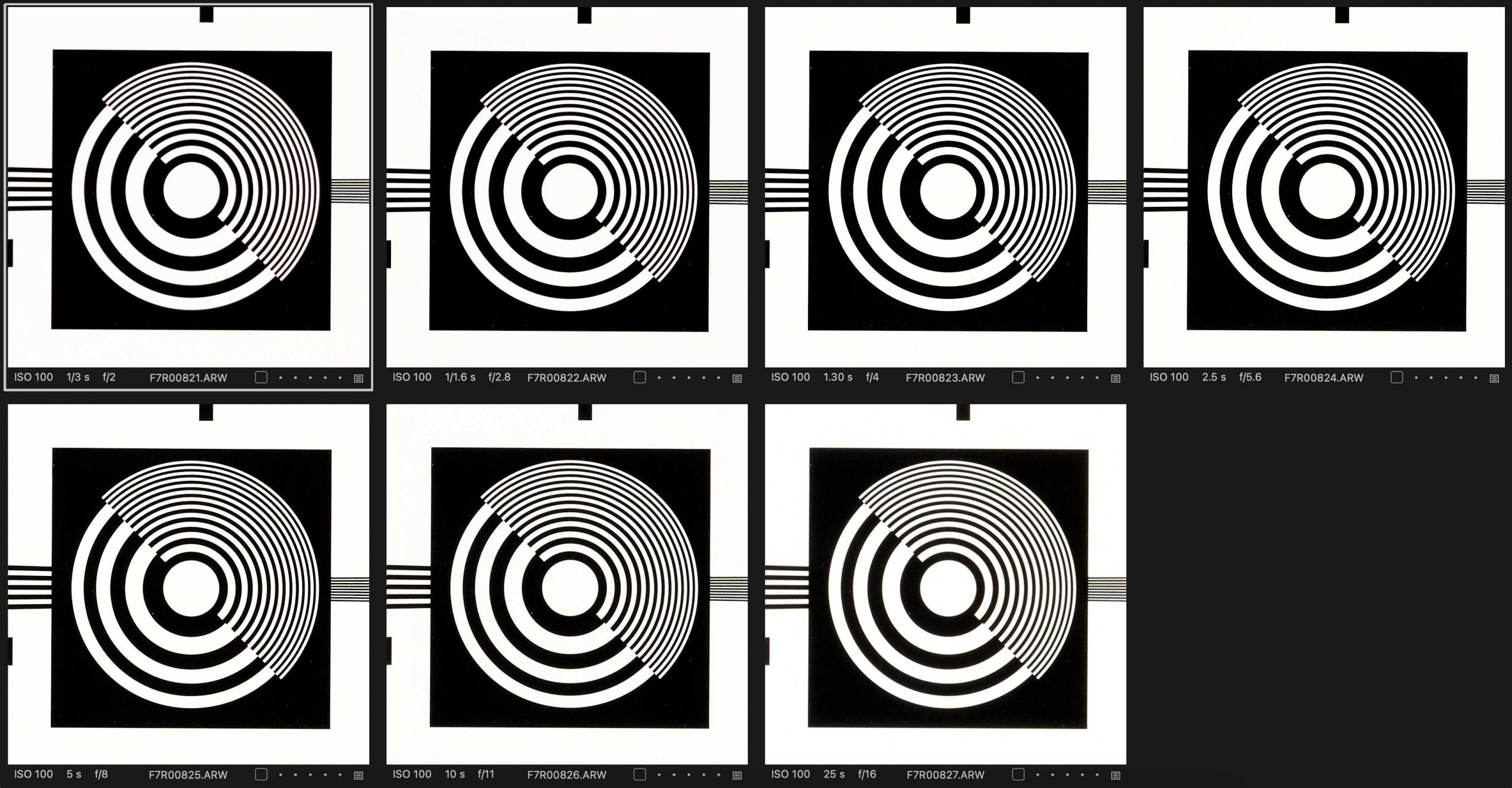 In the corners, there's a bit of softness at F2, but only really noticeable at 200%. It improves incrementally at F2.8 and F4 and peaks at F5.6 to F8. At F11 and F16, diffraction comes into play as expected, with F16 particularly soft.
Switching to infinity distance, we can see the same behaviour of the lens with F2 being already very good, reaching excellent levels by F4 and holding it there through to F8. F11 and F16 become diffraction limited and should be avoided for ultimate sharpness.
At the Minimum Focus Distance (MFD), the lens is a bit soft at F2. To get tack sharp images at MFD, it requires stopping down to F2.8 or F4. At F2, there's noticeable fringing across the image at high contrast edges, including the centre. Even with the "Chromatic Aberration" correction turned on in Capture One, it was not possible to completely correct for the purple fringing.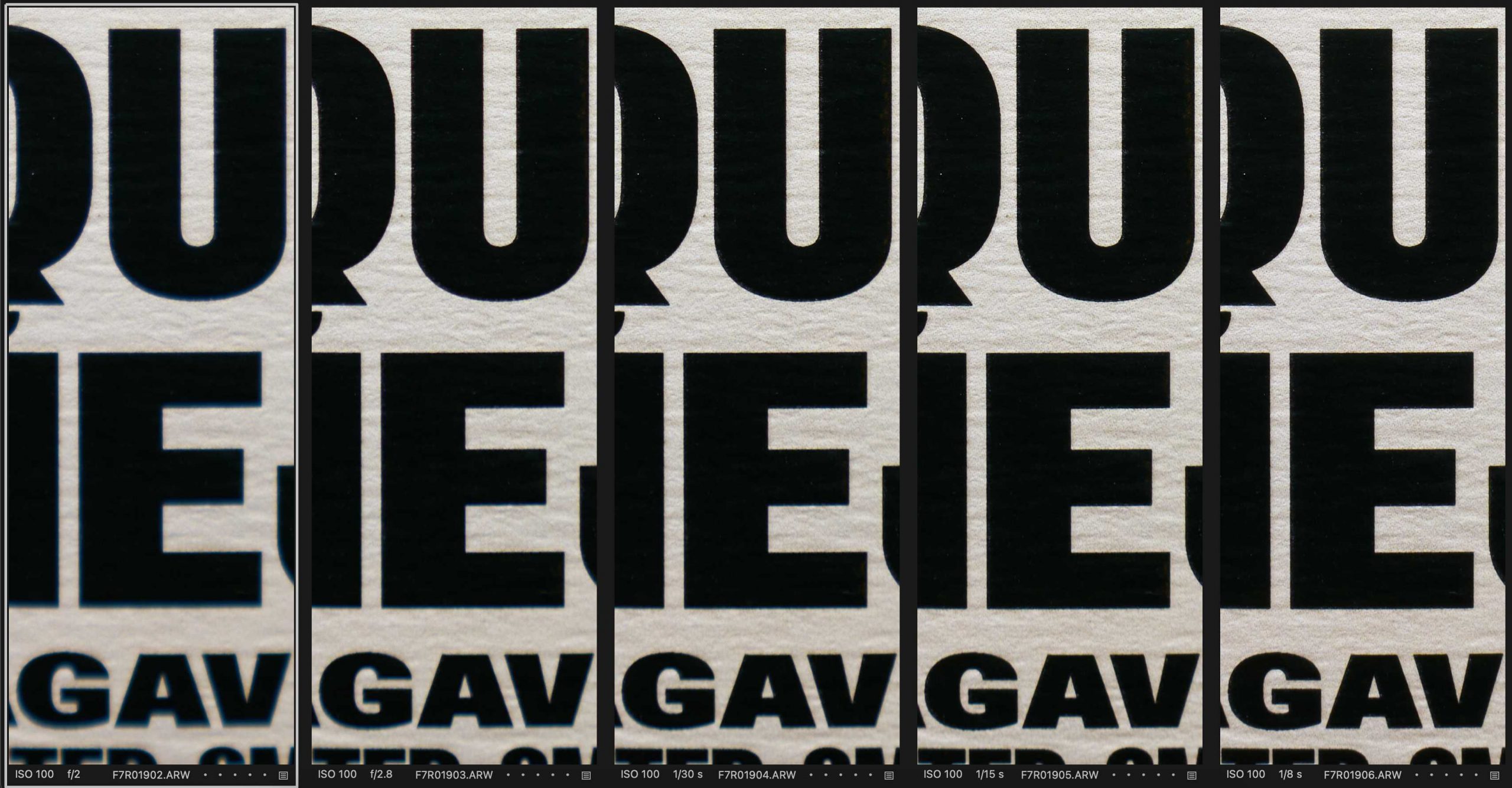 Overall, the 50MM Sigmacron is an excellent performer given its size and weight. You can be confident to use it at F2 (besides MFD) for portraits and non-critical night landscape images where the wide aperture is needed. For critical landscape sharpness, I recommend stopping the lens down to F4 to F8 to ensure edge to edge sharpness.
Distortion & Aberrations
Given its small dimensions, we would expect some compromises in image quality and we can see that in some purple fringing in the corners at all apertures (please see Contrast and Resolution section above). This is easily corrected in Capture One by using the "Chromatic Aberration" setting under the Lens Correction panel. With the correction on, the fringing is hardly noticeable even when viewed at 100%.
In regards to distortion, there's hardly any and it's easily corrected via Capture One. In the images above and below, you can see it with distortion correction on vs. off. At long distances, there's barrel distortion; at MFD, it turns to pin cushion distortion.
Bokeh
One of the reasons we buy F2 wide aperture lenses is for low light performance and out of focus blur. The bokeh on the Sigma is pretty good, with the expected cats eyes in the corners. Bokeh balls are nice and round at F2 and F2.8; the aperture blade shape becomes somewhat more apparent at F4. There's some onion ring and outlining to the bokeh balls, but in the larger context, it's only when viewed at 100% that this is visible. Finally, the lens handles complex backgrounds well without nervous or distracting bokeh.
Autofocus Performance
Given it's diminutive size, I expected autofocus (AF) performance to suffer, however that's not the case at all. The 50MM Sigmacron was able to nail focus nearly 100% of the time, regardless of the situation.
It was easily able to lock focus on moving subjects such as humans and animals. The AF is sticky and was able to track them with no issues. In both still image and video modes, there was no noticeable noise from the AF motors.
Value for money
This is perhaps the only negative of the 50MM Sigmacron. That metal build construction and beautifully weighted controls has to come at a cost. For those coming from the Leica or Fujifilm worlds, the 50MM Sigmacron's MSRP of US$639 is rather reasonable.
For those coming from the DSLR world where the "nifty fifty" was a US$200 lens, or compared to the Sony FE 50MM F1.8 at US$249, the 50MM Sigmacron may appear overpriced. However, given its modern optics, excellent build materials and build quality, beautifully implemented aperture ring, and fast AF performance, I actually think this lens is priced perfectly.
Conclusion
If you're into build quality and how a lens feels in your hands, I would highly recommend adding the 50MM Sigmacron to your collection. It's been glued to my A7R5 for the past few weeks and was perfect on a recent boat trip. It was the ideal size and weight to carry around in that tight environment.
Never miss a post again, please subscribe to our no-spam mailing list
The only downsides are the fringing at F2, especially at close focusing distances, the onion rings in the bokeh, which really aren't noticeable at regular viewing distances, and the relatively high price. Putting these small issues aside, the 50MM Sigmacron is a fantastic lens that I think you'll enjoy using.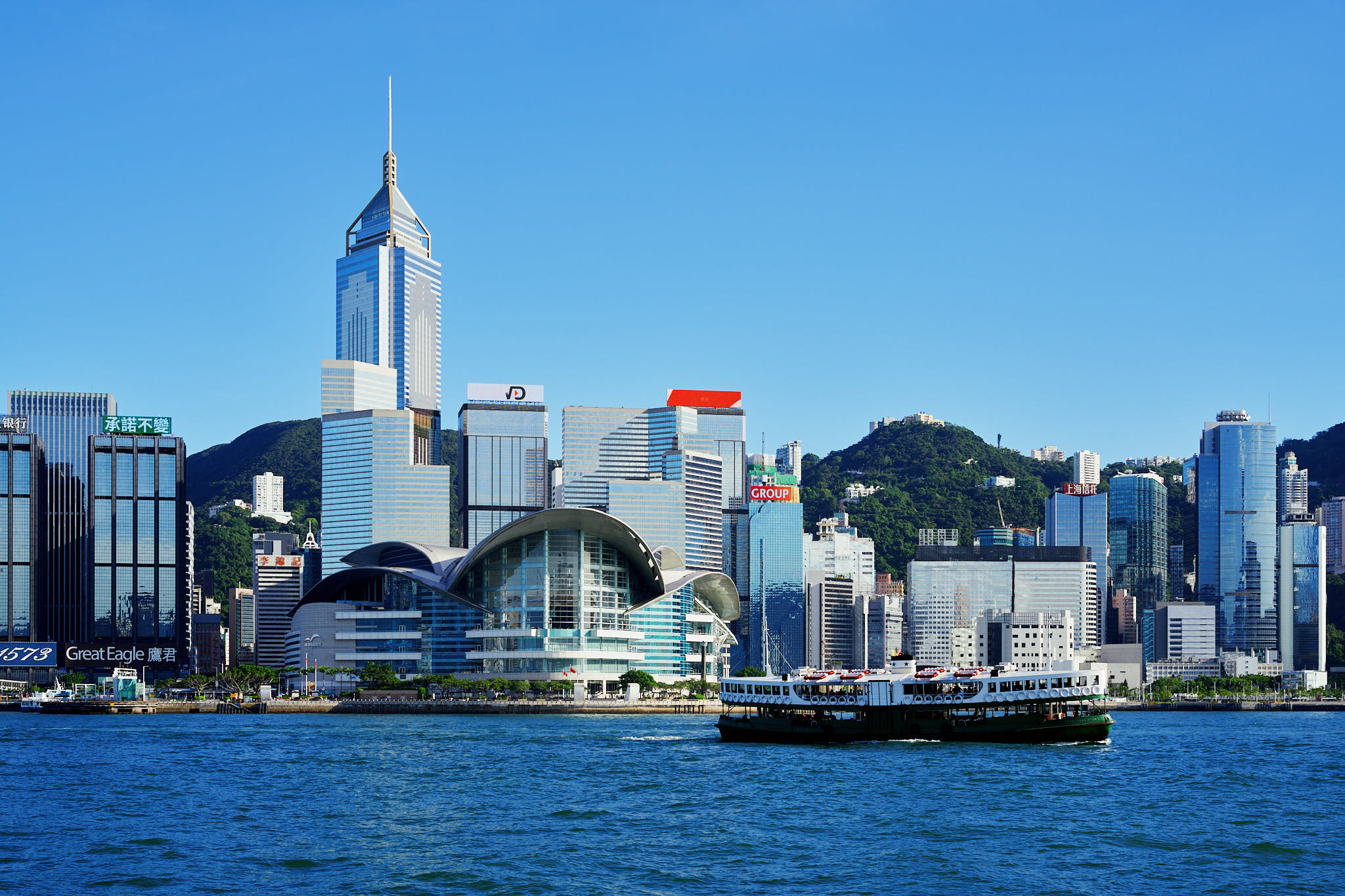 Full Resolution Images
To download the full-resolution images (112MB) used in this review, please click here.
Sigma 50MM F2 DG DN Contemporary i-Series E-Mount
USD 639