Today's post is from another incredible view point in Hong Kong from the Kowloon side. Sha Tin Pass Road is in the Wong Tai Sin district and is relatively easy to get to. You can take a taxi right up the road to a number of different vantage points, or you can get dropped off at the bottom and then hike your way up as you take in the views.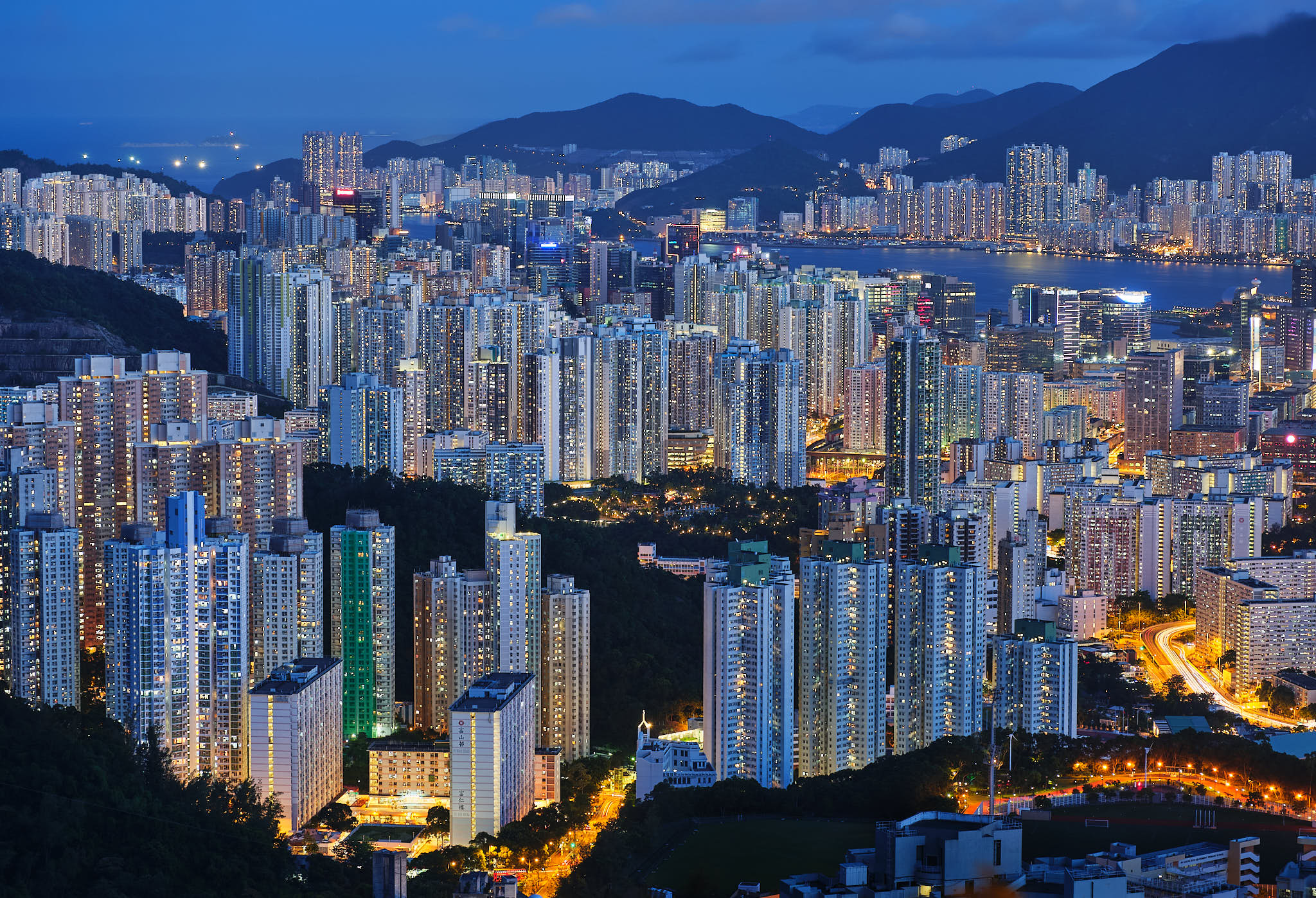 If you do take a taxi, I recommend getting off before reaching the peak and walking a bit to find the height that suits your composition. With cityscapes and architecture, I prefer to be perpendicular to the buildings so that there's minimal perspective correction required in post processing. With how aggressively this road climbs, you can get on top of the city pretty easily which makes the composition a more distant feel.
At Sha Tin Pass Road, I think the ideal place to stop is between the drop off point and half way up, and definitely not near the peak where you look down on the city, more so than across at it. Wherever you decide to stop, the views will be astounding and incorporates the highest density parts of Hong Kong including Kowloon and, on a clear day, all the way across Hong Kong island and beyond.
If you decide to visit Sha Tin Pass Road, you should know that there are cars constantly going up the road, often at higher speeds than seems reasonable. It appears to be a road for young drivers to express their testosterone, and if your tripod is placed precariously on what was once a quiet road, you may be in for a rude awakening, especially after the sun sets.
Since it's a one way road, you may have to walk back down to find a taxi to get back home, so keep that in mind if you're running a tight schedule. Compared to many view points across Hong Kong, this has to be one of the best and most accessible. The views are incredible and broad; you can take in a eye melting city only view, or a fantastic sunset view with the city in the foreground and the water in the background.
I hope you've enjoyed yet another view of this incredible city! For the next post, we're going to visit a very interesting geometric set of buildings in Tsim Sha Tsui; I think you'll really enjoy that post as it's very different to what I've been posting lately.