Living in Asia has many perks compared to my home country of Canada. One of the best perks is the accessibility to amazing and diverse countries within a few hours flight from either Hong Kong or Beijing. The downside is that everyone else in this highly populated part of the world also has the same accessibility.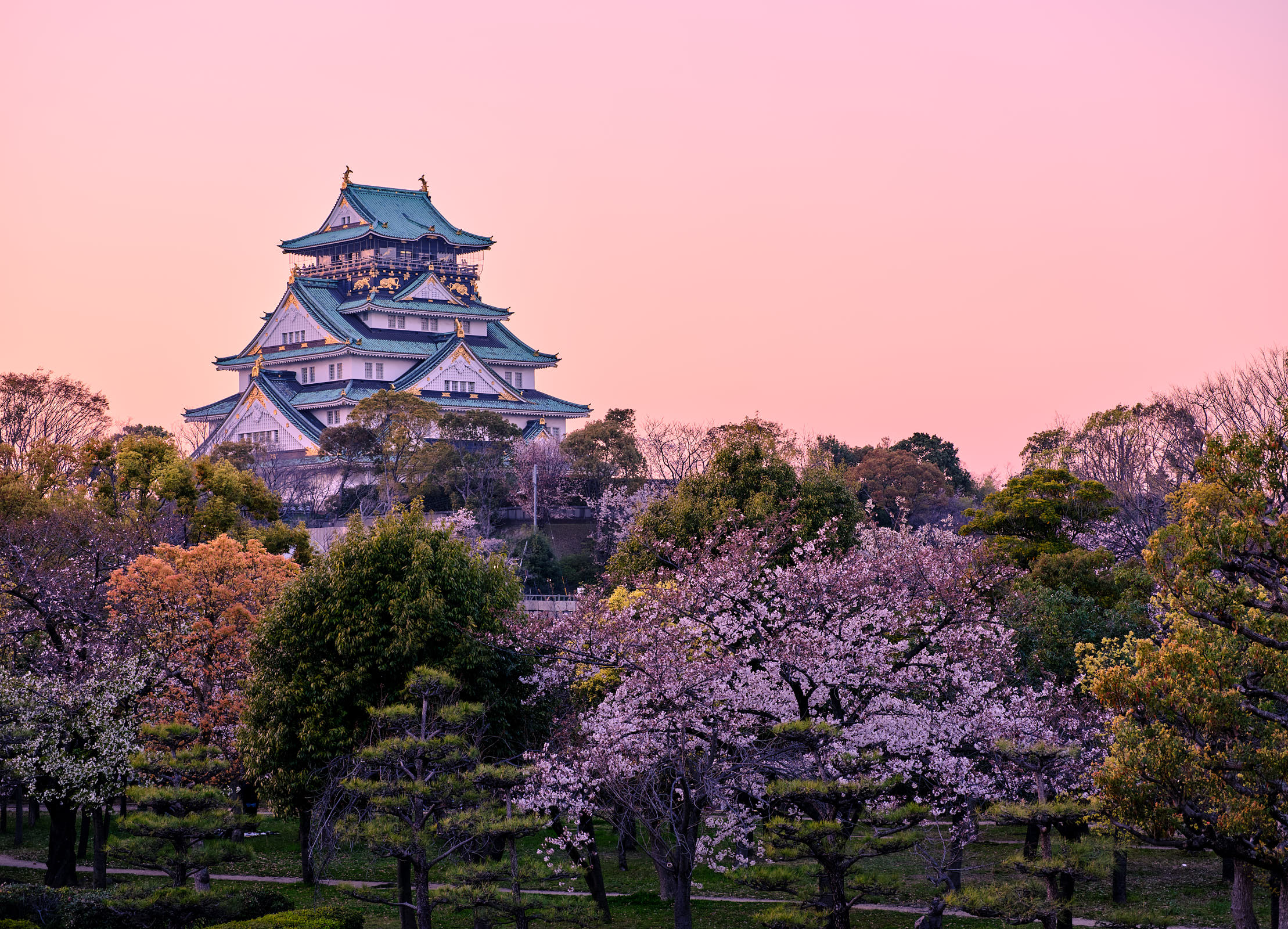 Japan is a favourite destination for the Chinese, especially from Mainland China, Hong Kong and Taiwan, making up 87% of tourists in 2017. It's also a destination for Russians, Koreans, Europeans and more and more North Americans.
Japan has a target to grow tourism to 40 Million by 2020. Amazingly, this incredible country only saw 8.5 million visitors in 2012. Today, the country welcomes 23 million visitors. It may sound like a lot, but in a country with 126 million people (and shrinking every year), the proportion of visitors to residents is very low. In comparison, France, a country of 65 million people sees 85 million visitors drop by every year.
Being a good tourist
While major cities like Tokyo and Osaka can easily absorb the tourists without impacting daily life, smaller cities like Kyoto can become overwhelmed with tourists at certain times of the year. Over-tourism has become such a problem in Kyoto that local businesses and residents formed a task force to ensure that the local culture does not get diluted by the influence of the tourists, ruining the main reason why the tourists came in the first place.
This is my third visit to Japan since 2006 and I feel that Tokyo has managed to maintain its unique characteristics and culture that make Japan so special. Osaka too, and Nagano especially provides an experience so unique and special; unfortunately, I do feel that Kyoto has started to lose some of what makes it so special. The beautiful and immaculately maintained sites remain, however it's clear that the warm and kind nature of the Japanese people has found its limits with unruly and disrespectful tourists.
If you do visit Japan, I'd highly recommend absorbing the contents of this poster created by TripAdvisor Japan in response to the negative impact tourists are having on the local culture. Coming from North America, there are a number of actions, that while good intentioned, can actually be seen as disrespectful to our hosts.
Two common mistakes are to open and close taxi doors on your own and to leave behind tips; opening and closing the taxi door is seen as disrespectful to the driver, as if you're saying to the driver, "you won't do your job properly, so I'll do it for you". Tipping is another area that locals find disruptive because Japan is known for its exceptional service, and the local culture is to provide that to everyone regardless of status; by introducing tipping, we're unintentionally creating a two-tier system of service, which is the antithesis of Japan's culture.
Itinerary
Our week-long trip in Japan for 2019 took us to Osaka for three nights and Kyoto for four nights. In previous trips, I had visited Tokyo, Nagano, and Kyoto and will post those images in the coming weeks. The sites in Japan don't need much context because they're all meticulously maintained, beautiful, efficiently run, and always worth a visit. Tripadvisor is also very accurate for Japan as it relates to the sites. I will therefore not write much content below and will let the images do the talking.
Osaka
Let's start with Osaka first. We started our journey like most people will, on the express train from Kansai Airport. Being a Hello Kitty fan (don't laugh, we all have our vices!), I was overjoyed to see a Hello Kitty liveried train arrive to whisk us away to Osaka. We got off at Tennoji station and taxied to our hotel in the Namba. For taxis, we used the Japan Taxi app for most of our rides, and sometimes the Chinese ride-hailing app, DiDi.
Our goals in Osaka were pretty simple, we wanted to shop, eat lots of Japanese food, and take in a few sites like Osaka Castle, Tsutenkaku in the Sakai-Suji area and of course, Dotonbori. We also really wanted to see the cherry blossoms that Japan is famous for around this time of year. By pure luck, the week we booked turned out to be when blossoms opened in Osaka and the days we were going to be in Kyoto were predicted to be during full bloom!
Osaka Castle
We started off by taking the train to Osaka Castle; the subway exit is perfectly placed so that when you come out of the underground, the castle comes right into view. We didn't actually go into the castle this time, but spent a few hours walking around the grounds.
We enjoyed the view so much that we decided to come back again at night to watch the sun set with the castle.
BIC Camera
In previous trips to Japan, we had visited the famous stores, BIC Camera and Yodobashi Camera. I had always wanted to buy something there and the need for a longer lens than I had for the GFX gave the perfect incentive. Off we went to BIC where I was lucky to find the very new and very rare GF100-200 zoom lens in stock. The service was excellent and most importantly, they had this rare lens in stock.
Tsutenkaku
The famous Hitachi radio tower in Shinsekai is quite spectacular at night and well worth a visit to see it in all its glory.
Dotonbori
There are millions of pictures of this shopping street on the internet and none of mine are worthwhile to post here. I'll instead leave you with one of the famous LED screen of the running man. It's pretty cool to see it in the day and then again at night where it takes on a different persona.
Shopping & Food
Osaka is all about shopping and food. We ate a ton of amazing food, served to perfection by passionate chefs and their staff. For shopping, we spent a lot of time in Namba Parks where every store imaginable is available and ready to empty your credit card.
Next up, we'll visit Kyoto!