The quiet Great Wall of China
If you're a frequent visitor to this site, you'll know that I currently live in Beijing, an incredible city inhabited with 23 million people. As much as I love Beijing, it's nice sometimes to get away from the crowds and smog and make my way up to the mountains surrounding the city.
One of the unique differences I've experienced living and working in China as compared to Canada, is the tight-knit camaraderie that people have at work; the lines between personal and work life are often blurred and makes for a more enjoyable experience at work and outside of work.
One manifestation of this deeper connection with colleagues is the "company outing". Every few months, the staff in each of our locations identifies an interesting place to go to and arranges all the logistics. It's a great way to get to know each other and the families.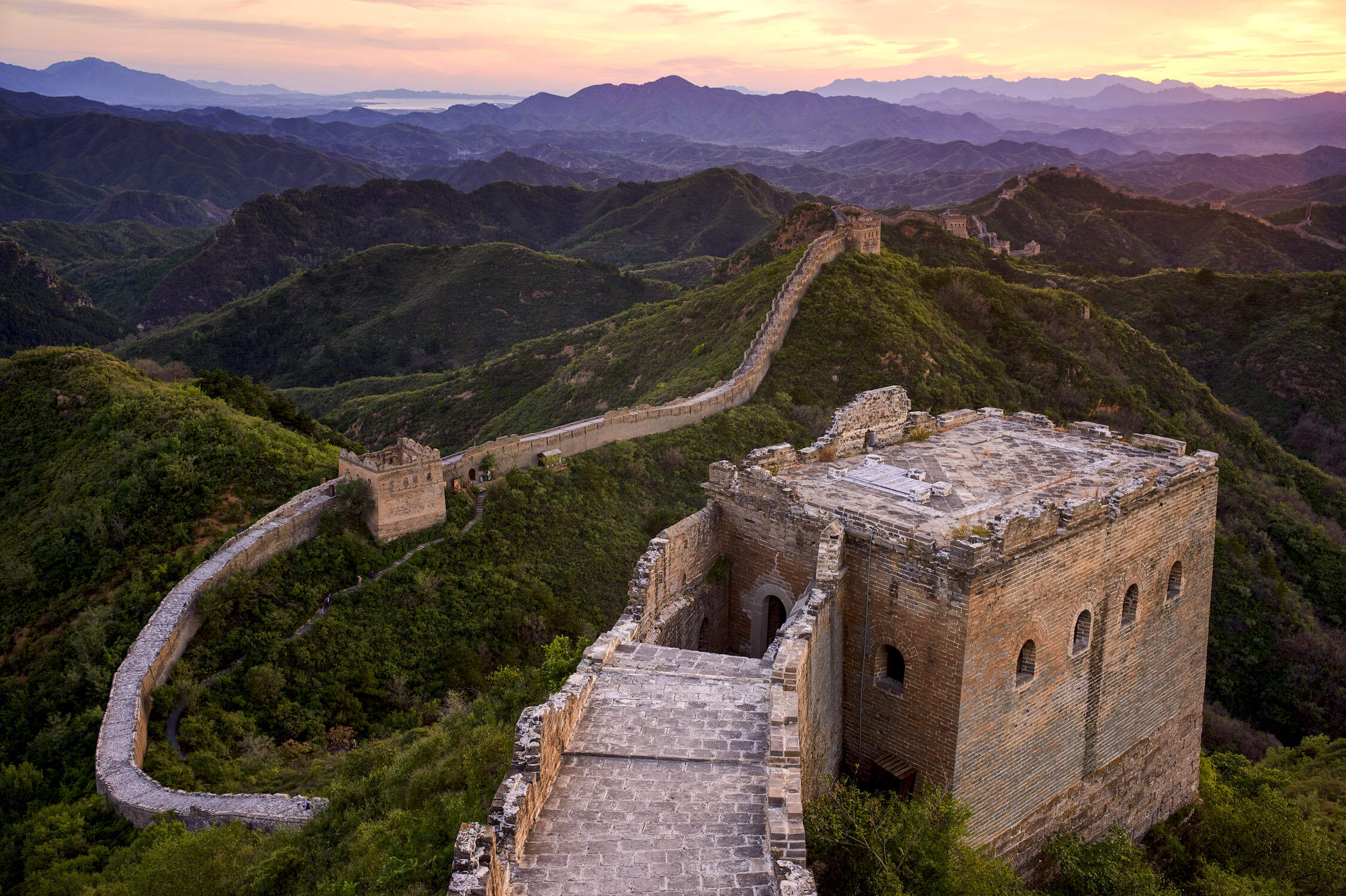 This time, the team identified a new hotel that recently opened, the Dhawa Jingshanling, that was willing to accommodate our rather large group (100+ people). The hotel is part of the Dhawa hotel group and is located at Jinshanling, a scenic and under-used (at least for now!) part of The Great Wall of China. Most people that visit Beijing will visit the Mutianyu, Badaling, or Simatai areas of The Great Wall, because of their close proximity to Beijing city.
After this visit to Jinshanling, I would highly recommend you consider visiting this Unesco World Heritage site instead; it's incredibly beautiful, wonderfully under-developed with some parts in a very raw state, and it's completely devoid of the street hawkers and throngs of tourists common at the other two sites.
Jinshanling is about three hours drive from Beijing without traffic, and as much as four hours with traffic. If you do decide to go, please know the hotel and tourism websites are a bit optimistic in the driving times, likely because they don't factor traffic into the estimates.
The hotel itself turned out to be rather good too, with a location that cannot be beat. The entrance to the ticket booth was a three minute walk from the rooms and we could see the cable car entrance from our windows. The hotel itself is difficult to find and get to, but it's clear that the government intends to turn this into a massive development on the scale of Gubei Watertown (I will have a post coming soon for that town in the future).
Because we were travelling with colleagues, we had a set agenda for dinners and whatnot, so we had a small window of opportunity to get some good light for capturing a few images; two colleagues and I set out on the cable car to take us to a mid-point level, with the intent to hike the remainder and find a good spot to watch the sunset.
In total, we climbed 54 flights of stairs and hiked around 8km. Some of the parts of this section of The Wall are really rough and nausea inducing (you can stand on a barrier-free edge of The Wall and look straight down); to get to this point however you do have to hike for some time, so rest assured there are more than enough safe hiking zones for a family on The Wall.
After living in Beijing for nearly six years, I'm still amazed at all the surprises this part of China throws my way; the scenery, the stunning layers of mountains, the glorious sunsets, and the mind-boggling feat of building The Great Wall of China across this terrain!